When you dine at any Korean Restaurant, prior to serving your ordered food, it always comes with different kind of appetizers. So after a very hectic schedule, we decided to eat out at a Korean restaurant in Libis.
Here are some of the common appetizers:
Kimchi - spicy Chinese cabbage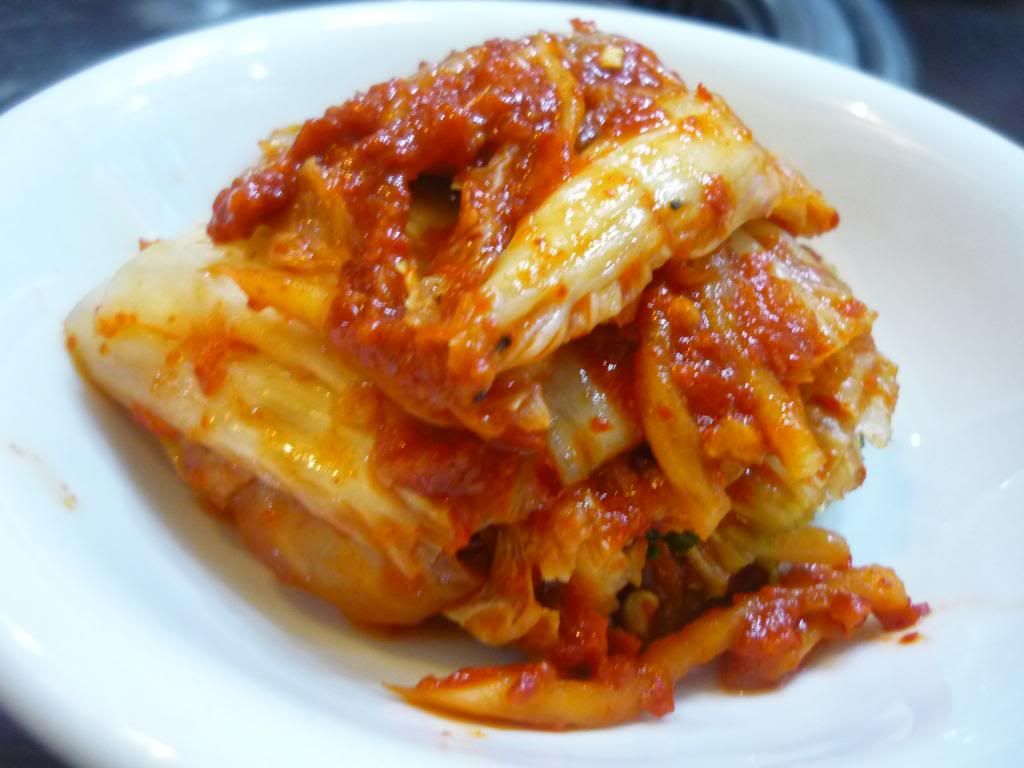 Sweetened dilis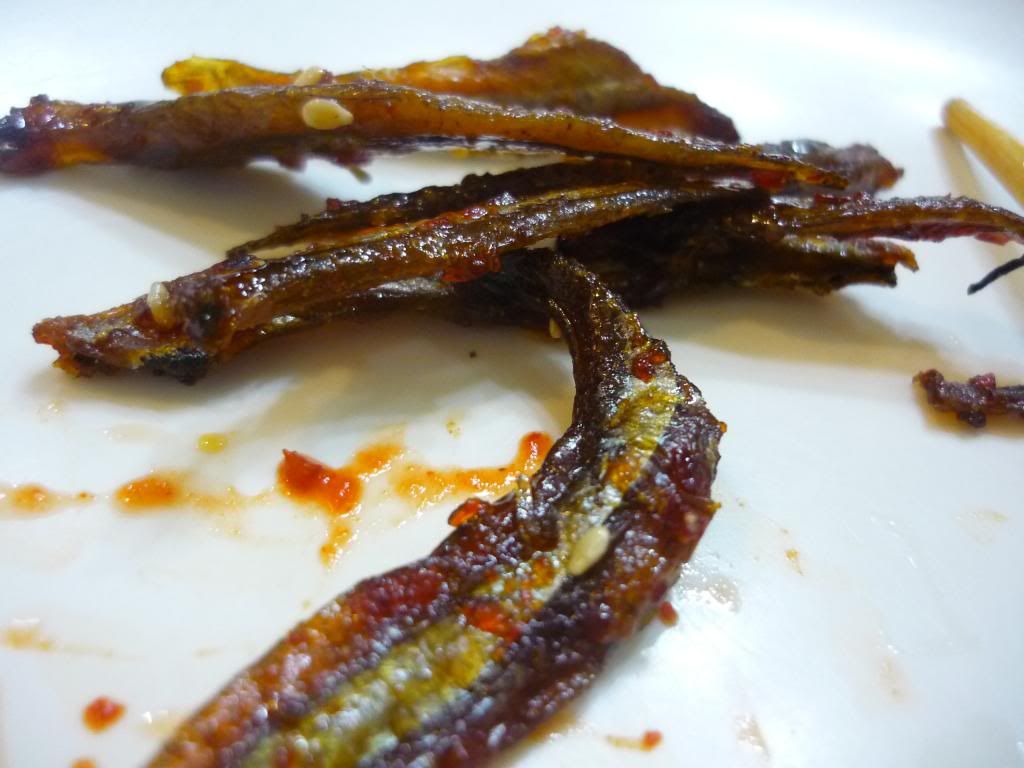 Green vegetable:
Our main course:
Bibimbap: rice with raw beef and some veggies with chili paste and some meat grilled at the table with some fresh veges.